"The human voice is the organ of the soul." - Henry Wadsworth Longfellow
"Your voice and music are the same to me." - Charles Dickens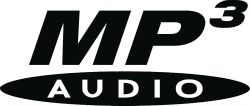 These samples below give you an idea of what I sound like. I wrote them both as well.
Will You Make Love To Me
The Halloween Party
I also sing. I have had some clients send me lyrics to songs they have re written. So here is a clip of my voice singing. I used to sing in choir the whole time I was in school and even solos in talent shows. So if you like to add in the occasional song to your audios, I can carry a tune decently. This song is one a client asked me to sing, a children's song, no copyright infringement intended.
Lovely Eleven Morning
For ones seeking erotic relaxation recordings, there is another site I offer those on. They provide the scripts and do all the fancy sound mixing. This is one of the recordings. So if you want a regular custom recording, you can order it from me on my site here, but if you want those types of recordings, you can see what I have to offer there they have given me to do. If you like this style, do check out my page there!
SensualMistress.com Sensual Sharon's Relaxation Recordings

Good Boy
My voice is well known online and I have millions of fans of my recordings from having posted them on several well known stories sites for the last several years. I very much enjoy making recordings, knowing people are getting pleasure from my voice. Do let me make one for you today!